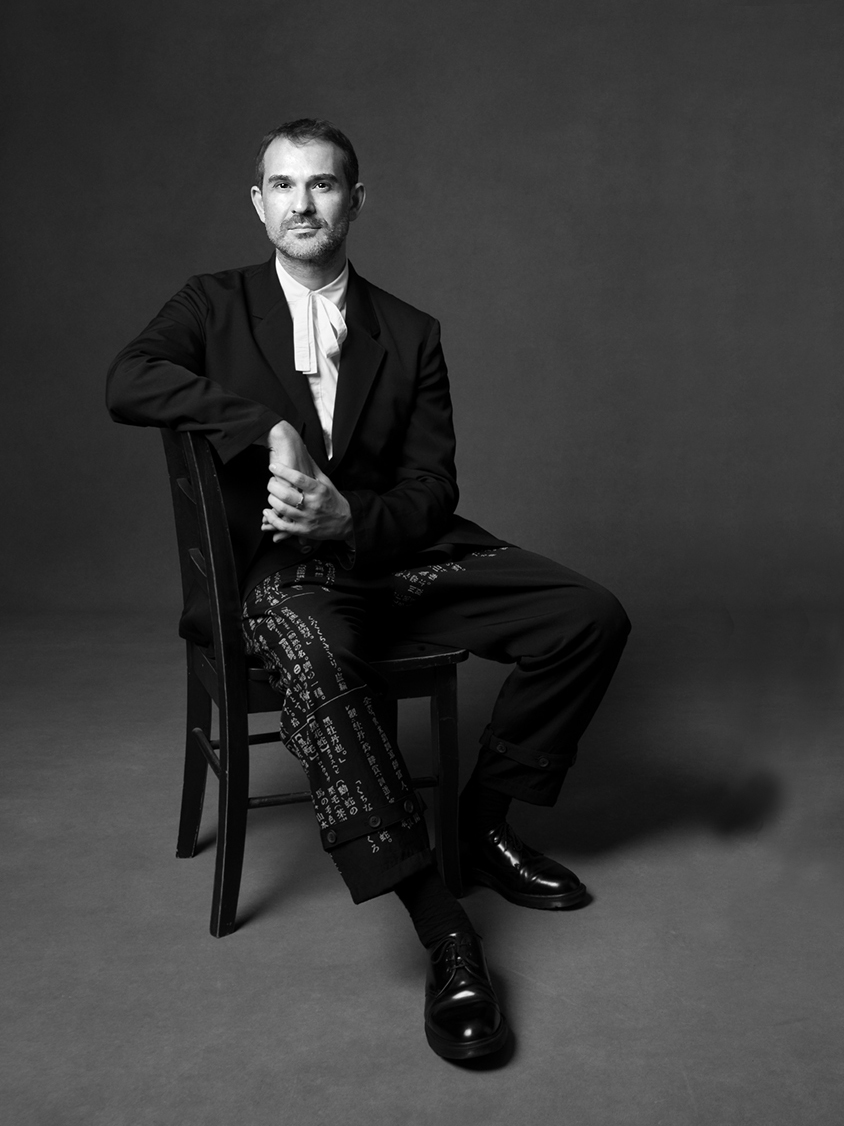 Jean-Marc Puissant is a designer, curator and consultant.
He works internationally, collaborating with leading brands, directors, choreographers and curators. His work is commissioned widely by museums, opera houses, theatres in the UK, USA, Europe, Australia and Japan.
Creating across genres and art forms, for live arts and exhibitions, Jean-Marc's work is not identified by an aesthetic but by an approach and a focus. It is rooted in understanding and celebrating the identity of distinct art forms, collaborations and craft while committing to the needs of today's audiences. Story-telling, narrative or abstract, is central to his practice.
His productions have won several Laurence Olivier Awards, South Bank Show Awards and Critics' Circle National Dance Awards. A finalist of World Stage Design 2013, he was nominated as Best Scenographer at the 2016 Benois de la Danse for the diversity of his work across several international productions.
Jean-Marc curated a critically acclaimed program for New York's Joyce Theater's Festival in August 2019 Joyce Ballet Festival.
He was awarded a 2018 Resident Fellowship at New York University's Center for Ballet and the Arts, researching a multi-disciplinary project, Kingdom of Shades – Dance Beyond Choreographic Identity.
A guest tutor in scenography at London's Central School of Speech and Drama, he trained at the Motley Theatre Design Course, London (with the kind support of the Dancers' Career Development) and studied Art History at La Sorbonne, Paris.
He is a trustee of the Dancers' Career Development, the UK based charity supporting dancers to successfully transition into alternative careers after retiring. He was a trustee of Dance Umbrella, London's international contemporary dance festival, from 2008 until 2020.
Jean-Marc's career began as a professional dancer with Stuttgart Ballet and Birmingham Royal Ballet; he danced and created roles across classical and contemporary repertoires. He graduated from the School of Paris Opera Ballet and the Conservatoire National Supérieur de Musique de Paris.